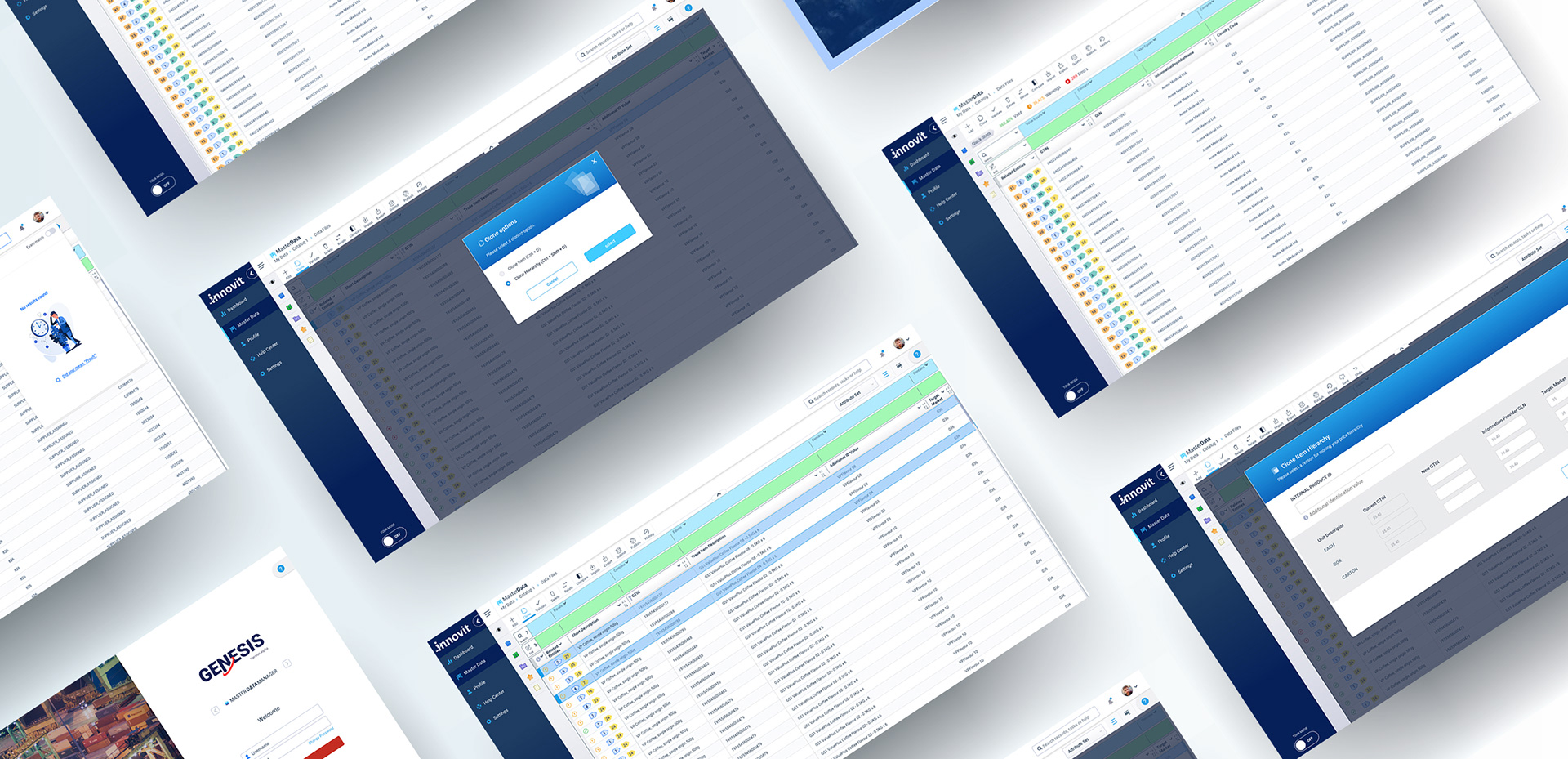 Our UI and components library is a living document that is constantly improved and added to as new requirements are discovered. It allows our development team to work off accurate specifications for each component, acting as a design handover for the team.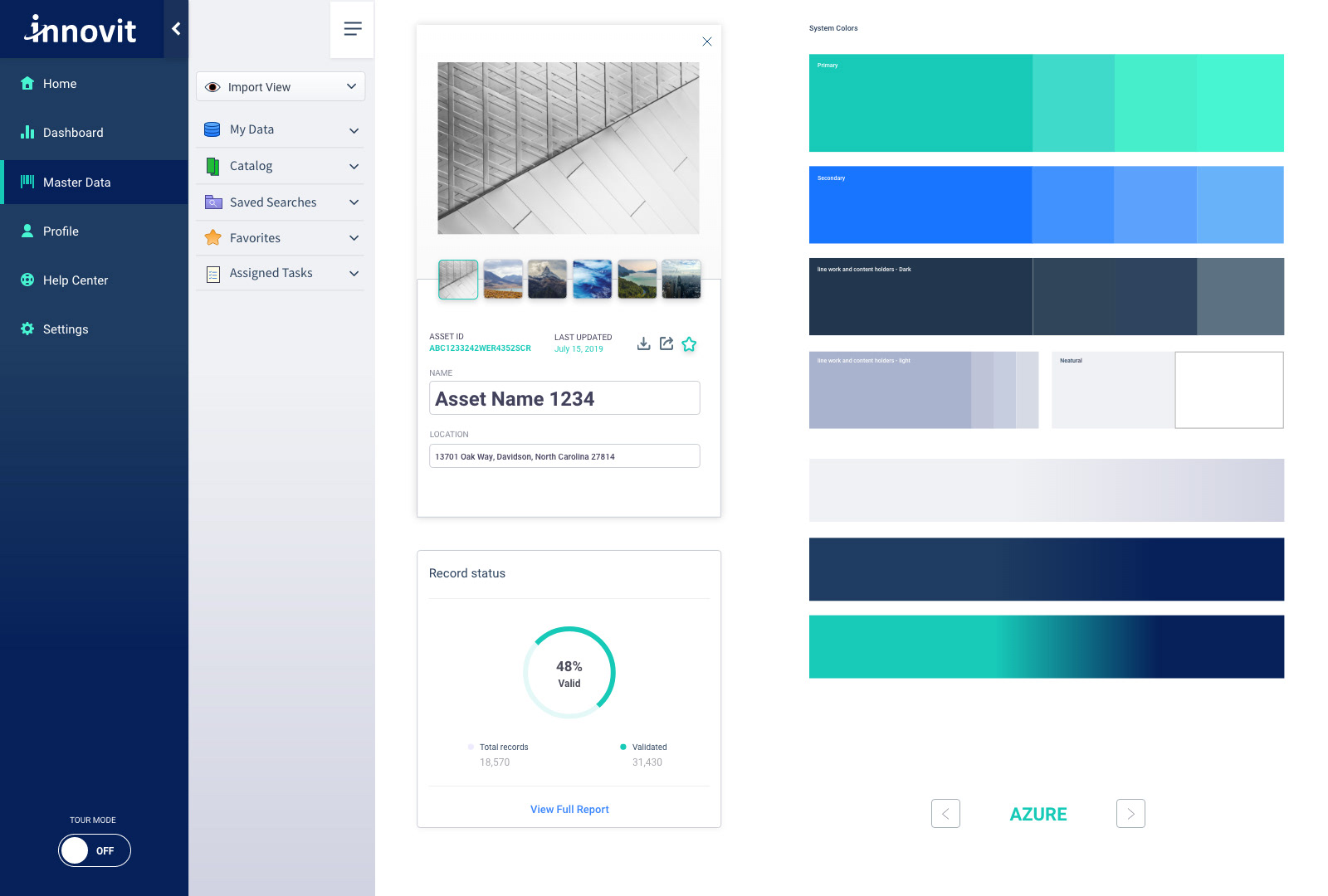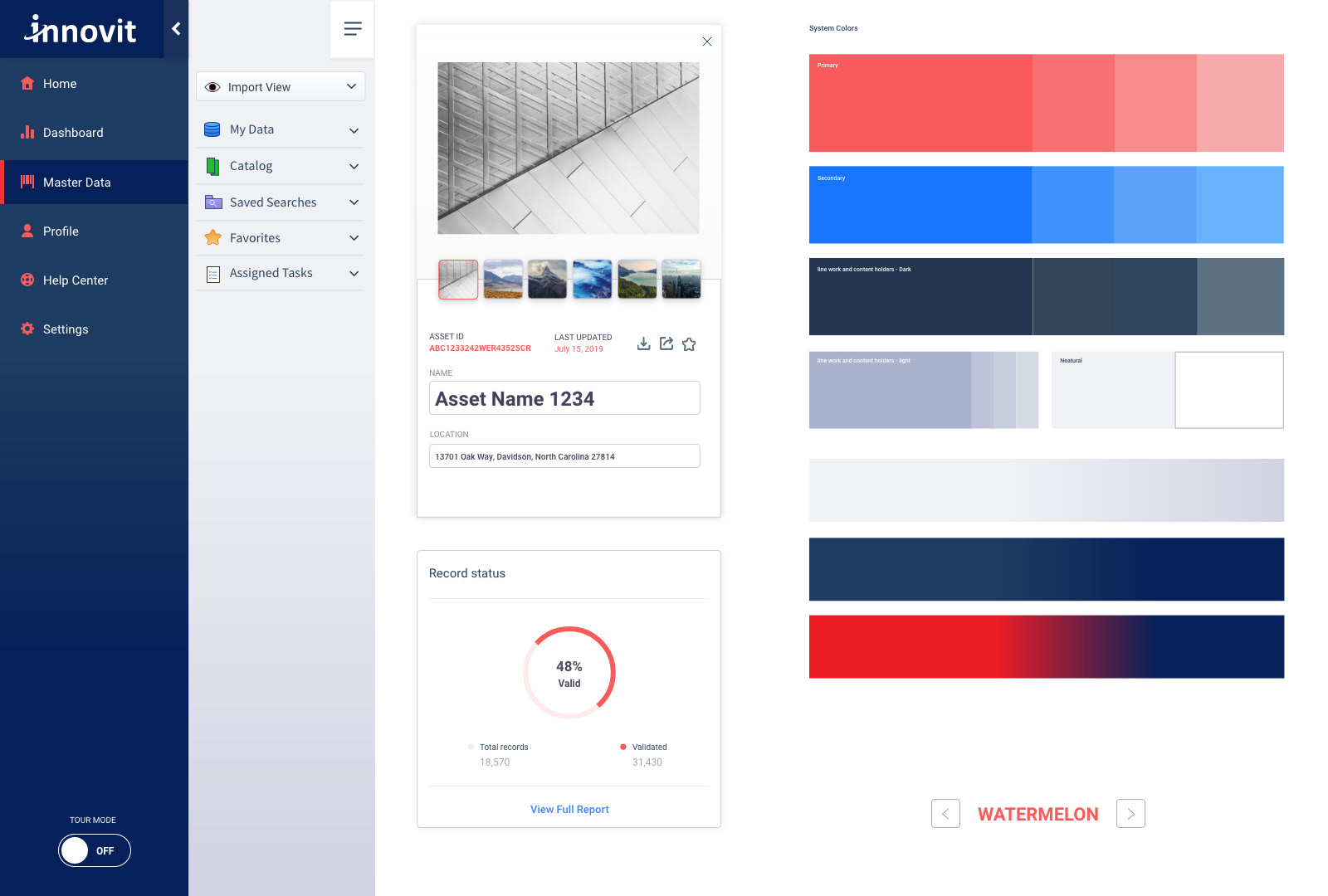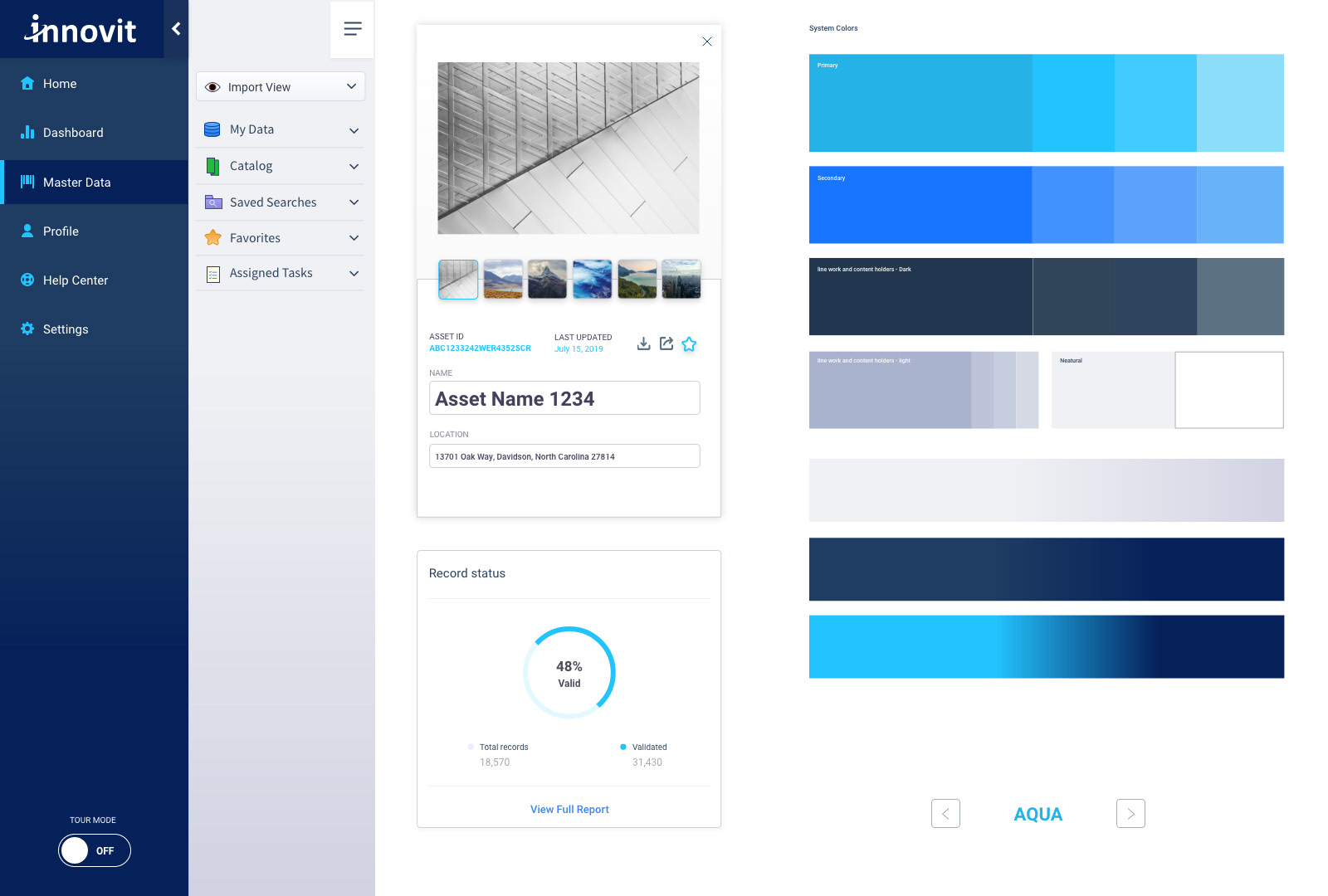 The Concept of Mass editing or mass searching in one control bar is not a new one but we have managed to greatly improve this concept in our design through incorporating contextual menus on both the global level and on the cell level. This in turn greatly reduced the number of functions hidden away in other areas of the application or in right click menus. Overall it has made the experience easier to understand for the end user by keeping functions related to your current process at your fingertips, right next to your current area of navigation.
All Prototypes went through a process of wire framing then high fidelity finishes for demo purposes to internal stake holders and key clients. The prototype below was a demonstration of advanced global search function with auto completion, suggestive search and extended search results.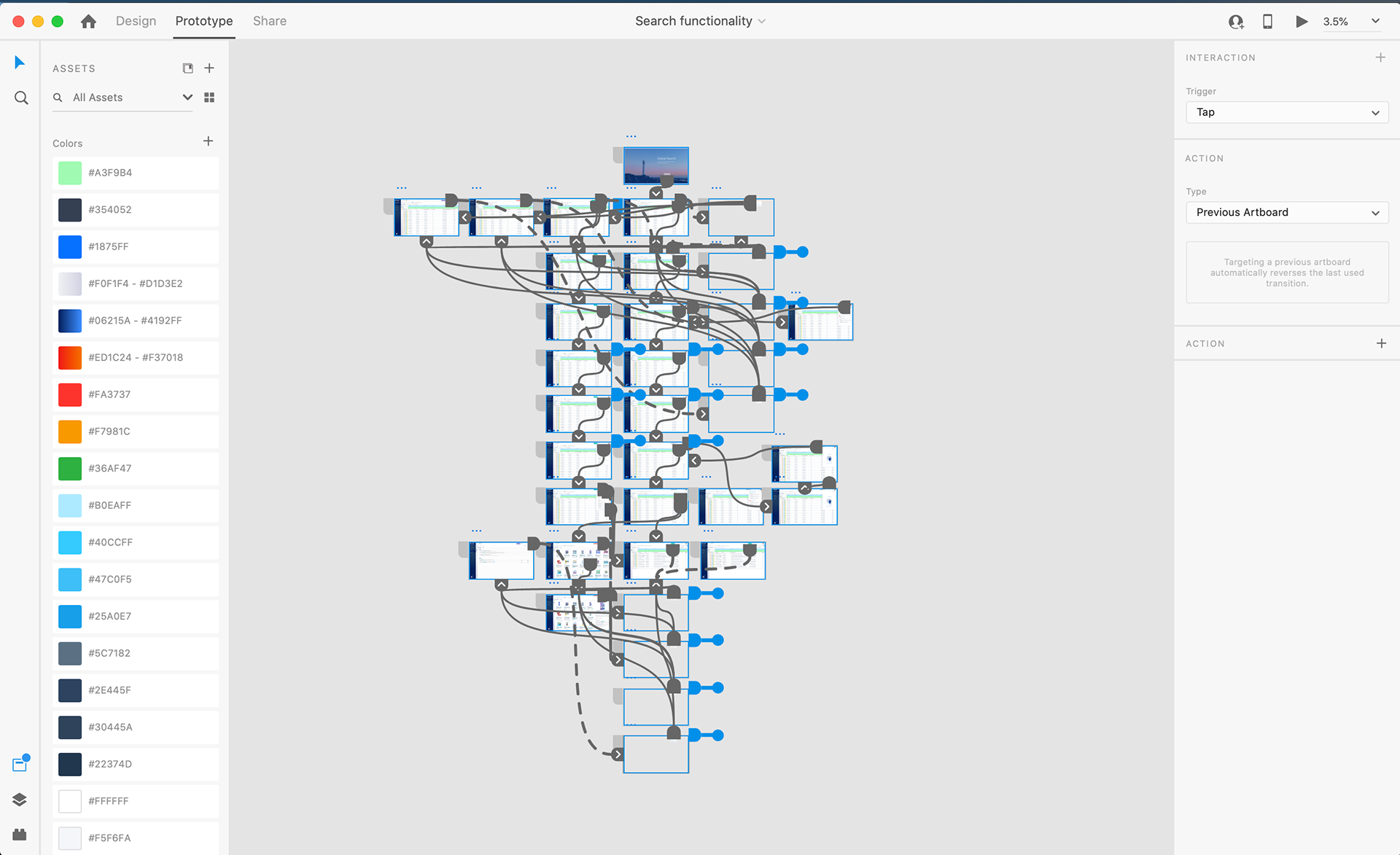 The prototype below shows the process of submitting data to a data pool and how we handle processes that take time to complete after being triggered. 
Some processes may take hours because they involve external agencies like GS1 so we decided to create a panel that manages the progress and reporting for all processes and allow the user to navigate back to the main master data screen through tabs and continue their data maintenance.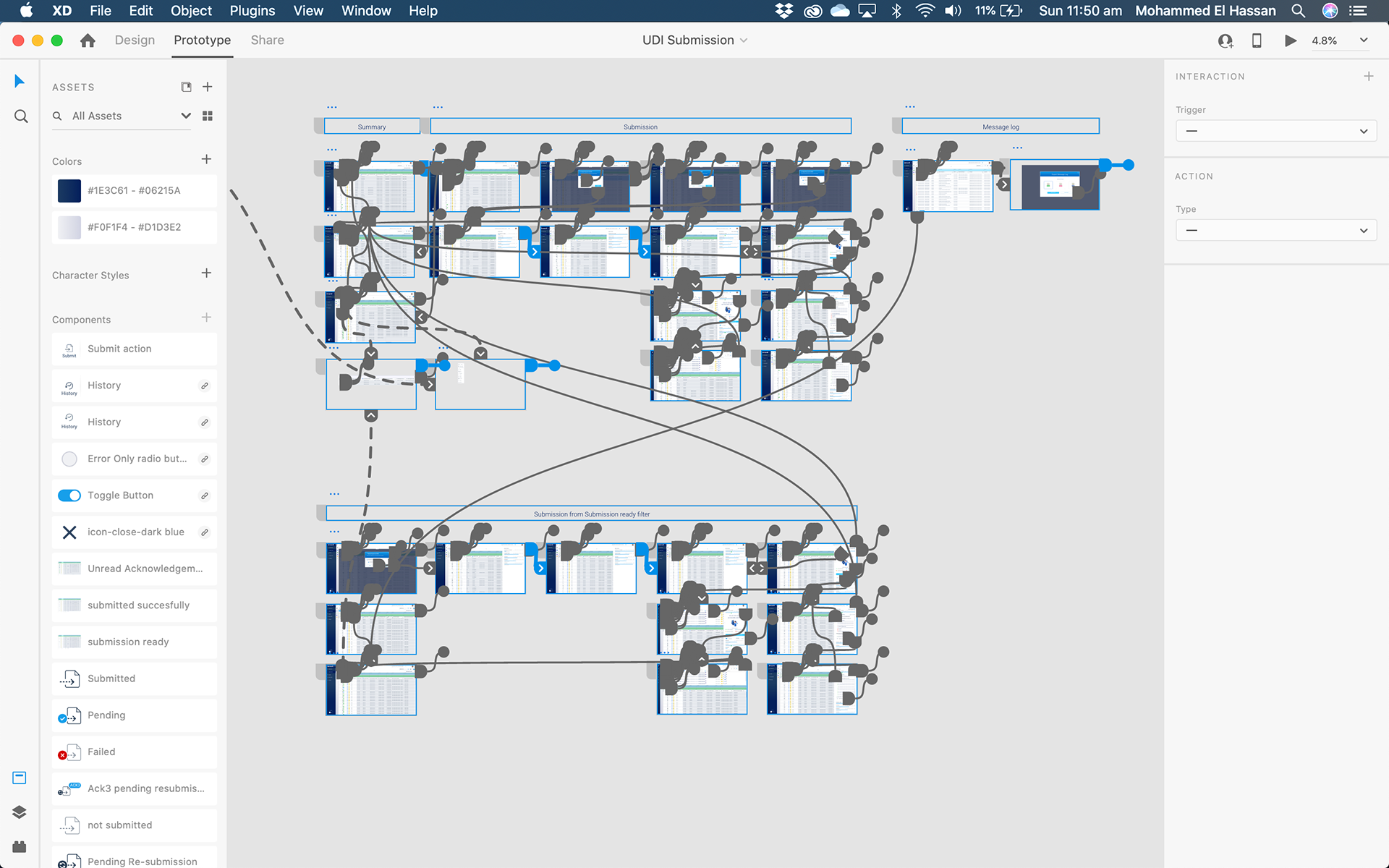 We have over 20 prototypes for this project so please contact me for more information. The Genesis platform is due for MVP1 release shortly.